Big 1680 Red Submariner post!!
By: Philipps (registered)
Saturday, December 20th, 2008 - Photo Nav:
View All 1 photo(s)
From the research i did last 2-3 years, i now know that the earliest Redsubs are made with 2.1xx.xxx serial and with early '69 caseback stamp.
My addition to tropical dials brought me to the meter first serie 1680's because we see that in serveral early batches the black dials nicely faded into a tropical brown
[when worn in the right condition & off course never serviced, because rolex did change these dails in earlier days for free into a new black one ]
After seeing - buying many redsub's i discovered that there are 3 differnt 'Meter First' versions instead of the till then known 2 versions.

here the 3 types side by side....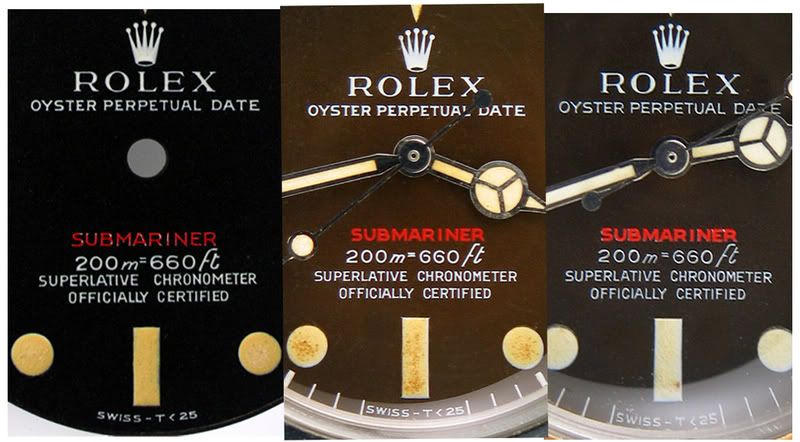 First in line was the one with the long F that goes over the T from FT starting with the 2.1xx serial, it has closed 6's and the red paint was printed on top of the white submariner.
I managed to find a Proto type version where the minuterie hasn't been printed on the dial,
we see the T Swiss <25 print at 6 o'clock but no rest of the paint or even the no pressure print on the surface of the dial
and also first one that has been discovered in an 'original' matching case to the dial: 2,1xx serial

Here a big scan to see all details clearly...



with tropic 39 i like it the most...




Second & third version where delivered at the same time, starting with 2.2xx serial. Diffence between the 2 is the print and the fact that one has the red submariner directly printed on the dial and the other not...




Here a 2,29x.xxx Brown where the red is printed direclty...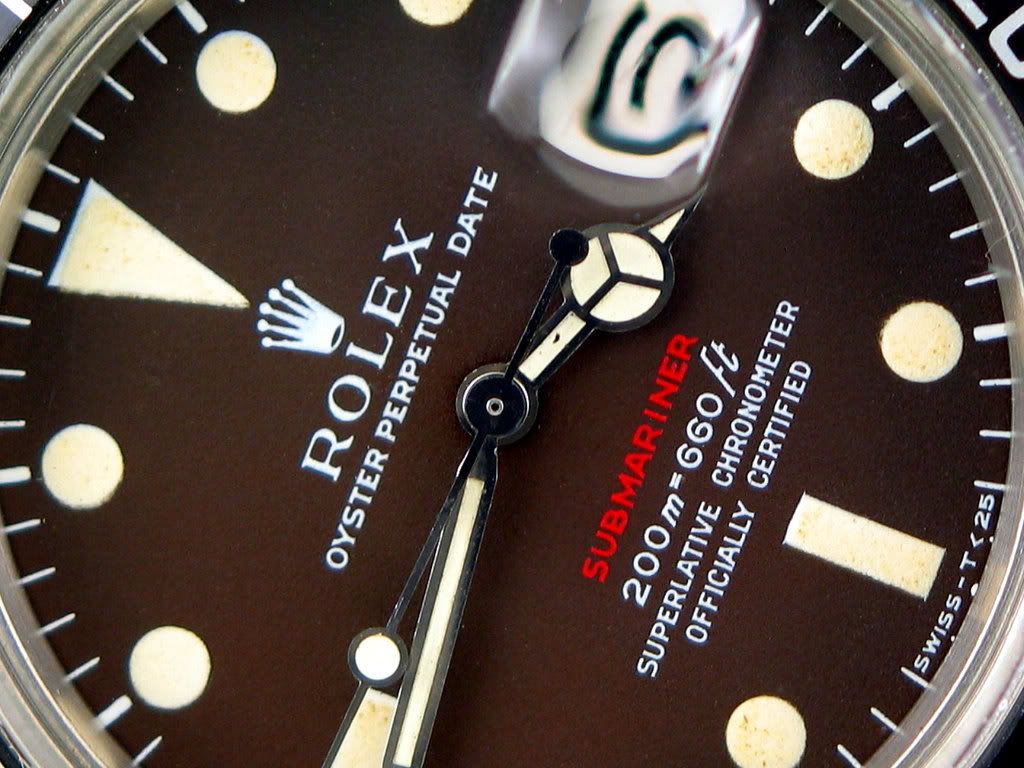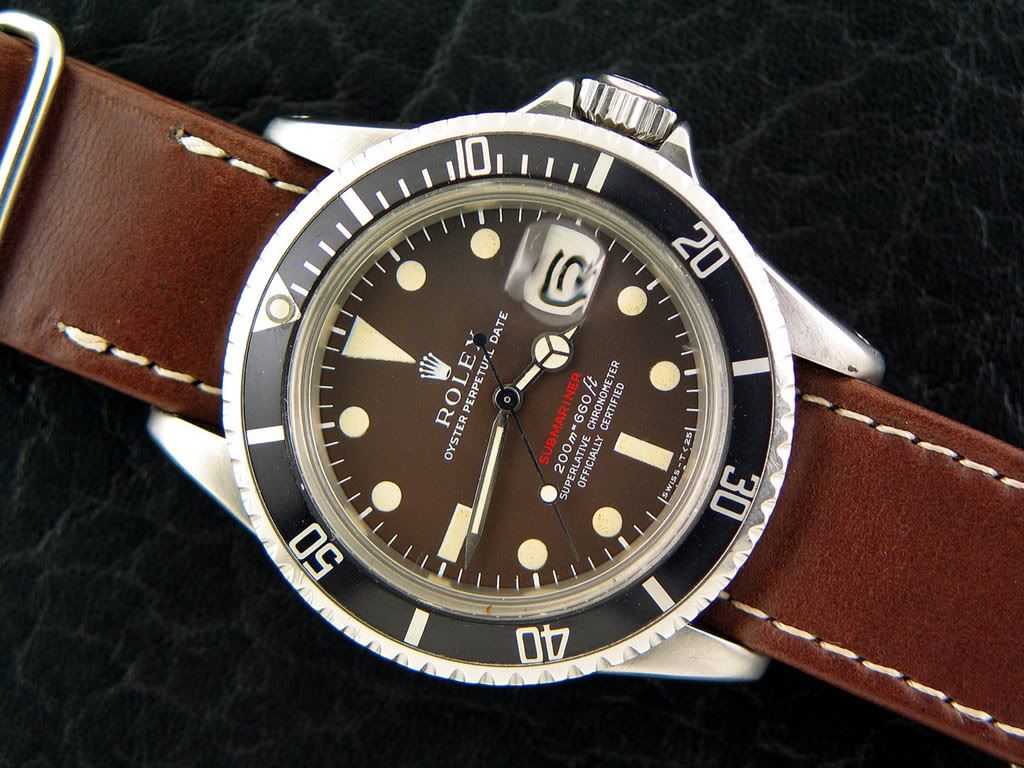 and here a 2,38x.xxx serial with red over white print and thin font...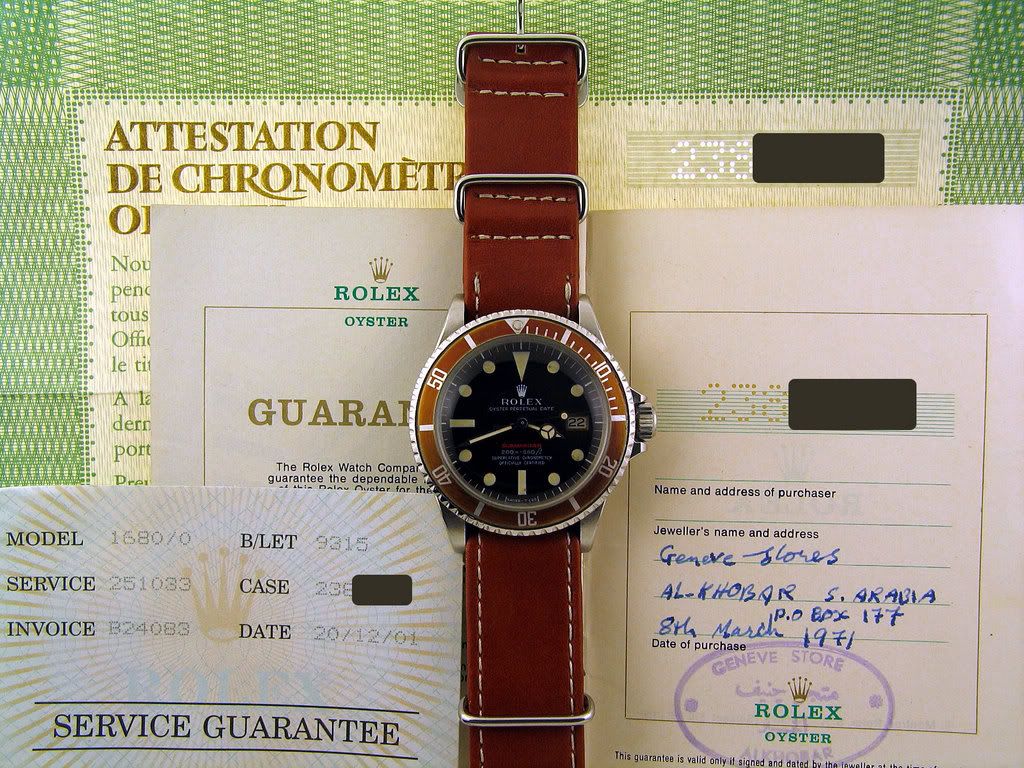 2 & 3 version Meter First side by side; you see the difference, it's small but evident, red directly and red over white print....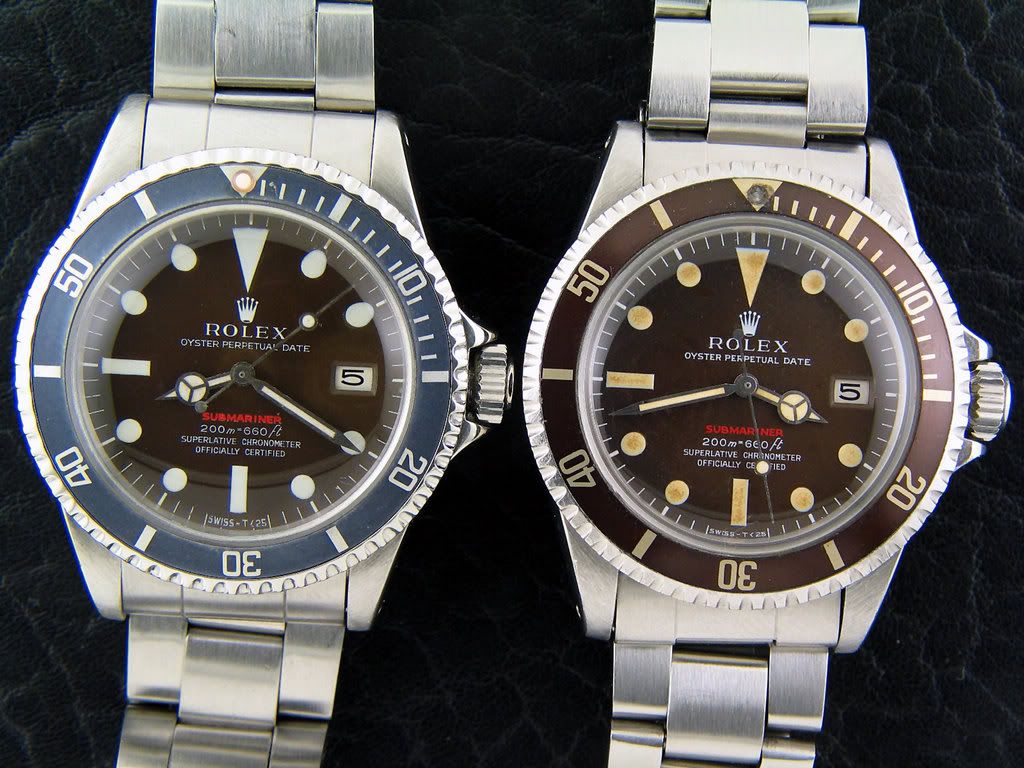 Here a red directly that has been service by Rolex NY and got a extreme relume ;- )



Here a red directly with great looking original patina indexes...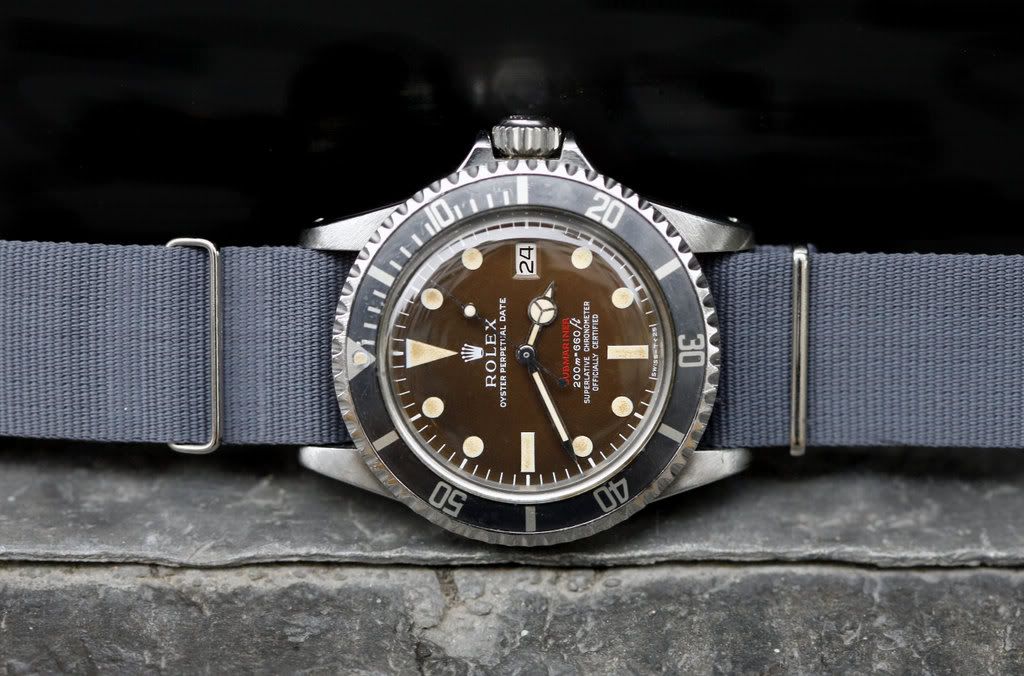 Here a scary FAKE meter first dial....focus on the last 2 lines on the dial and you see it's NOT ok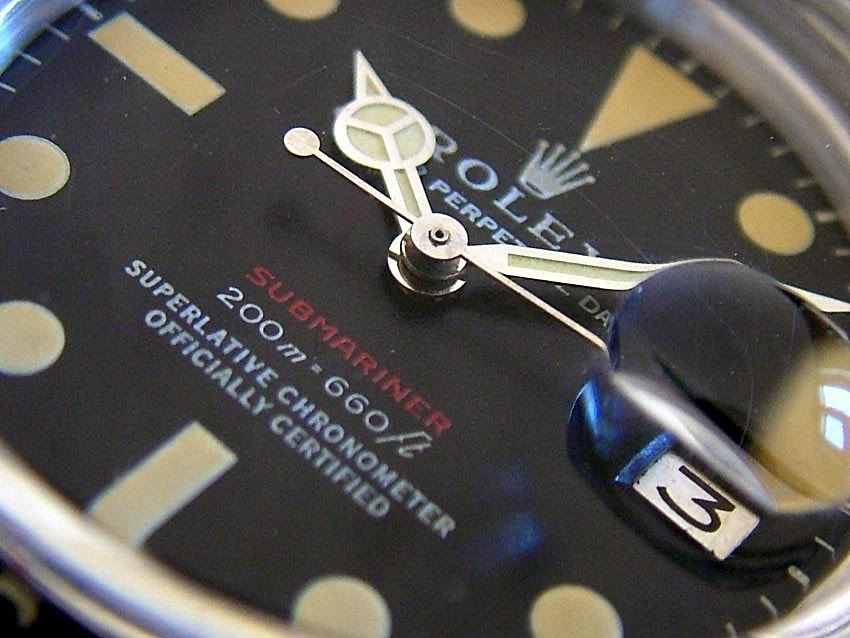 If you don't see the wrong details, compare it with this dial and you see the differences...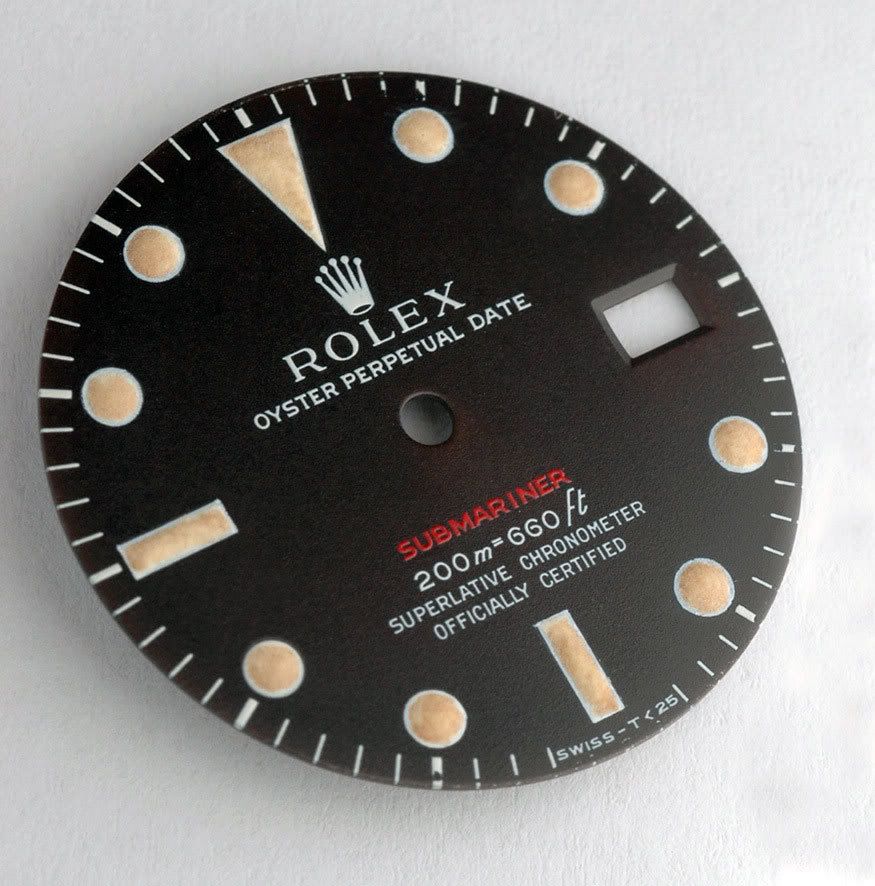 For me imho the change from meter first to feet first came the line when they changed from meter first to feet first is probably 2.421.8xxx I come to this conclusion because i havea 2.421.7xx complete with B+P and i saw a feet first, open 6's with serial 2.421.9xx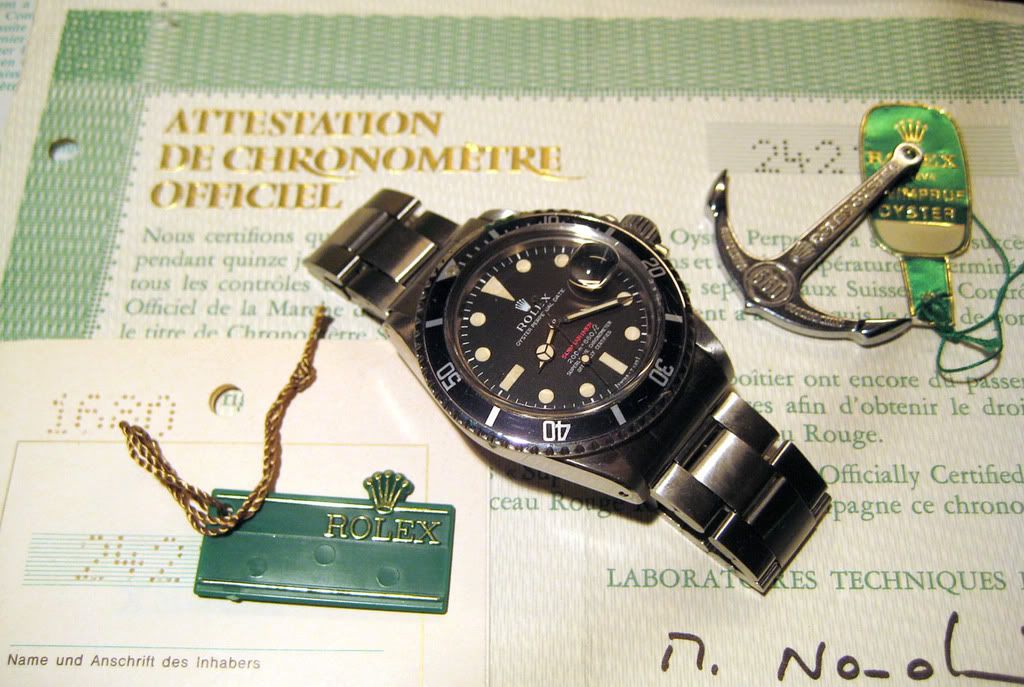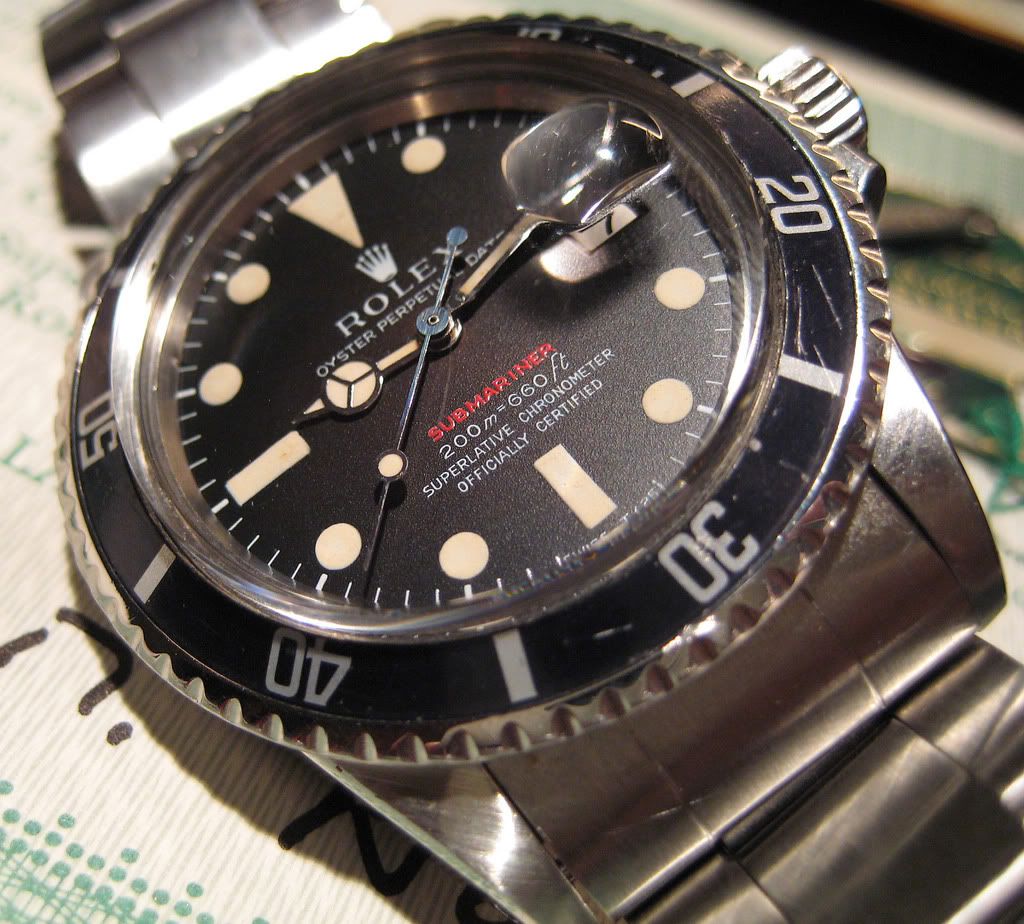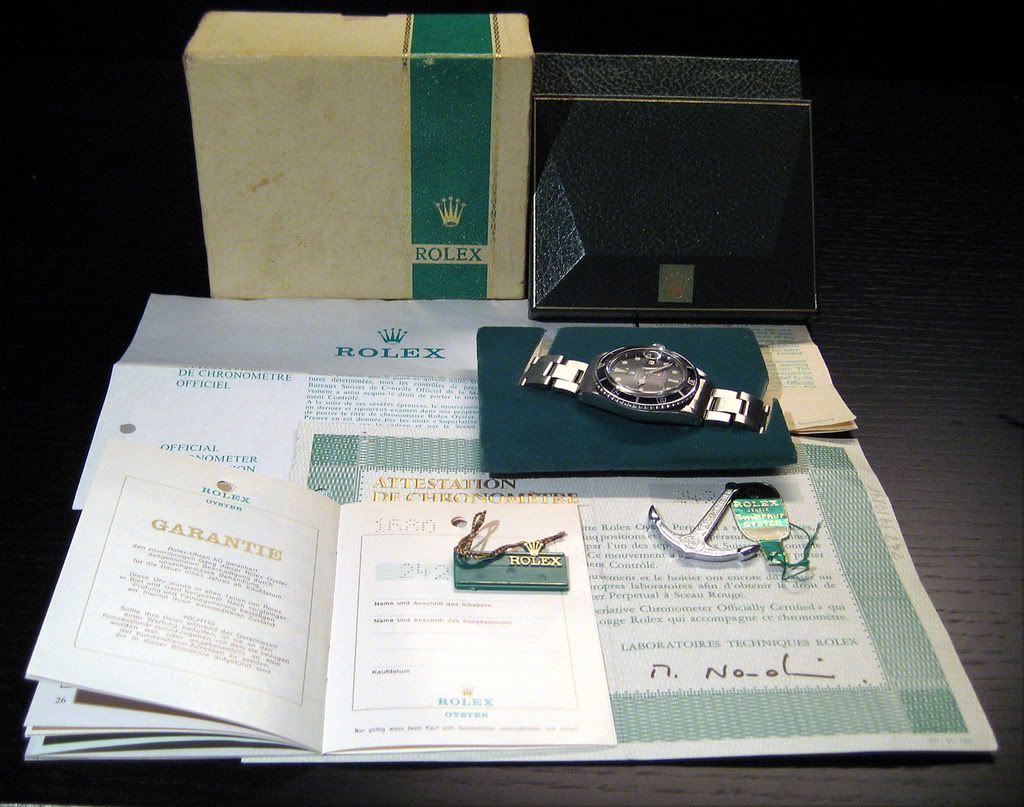 Some rumour are told that Rolex decided to change the Meter - feet position because the export to US was gettibng strong. Or maybe because they changed the dialmaker, i don't know what made them change their mind but once it was printed differently we don't see the colour of the dial change anymore and it made the meter first Redsub to a very rare sportversion only being produced for a short experimental time...

Here a nice and komplete Feet First with 3.1 million serial with slightly open 6's...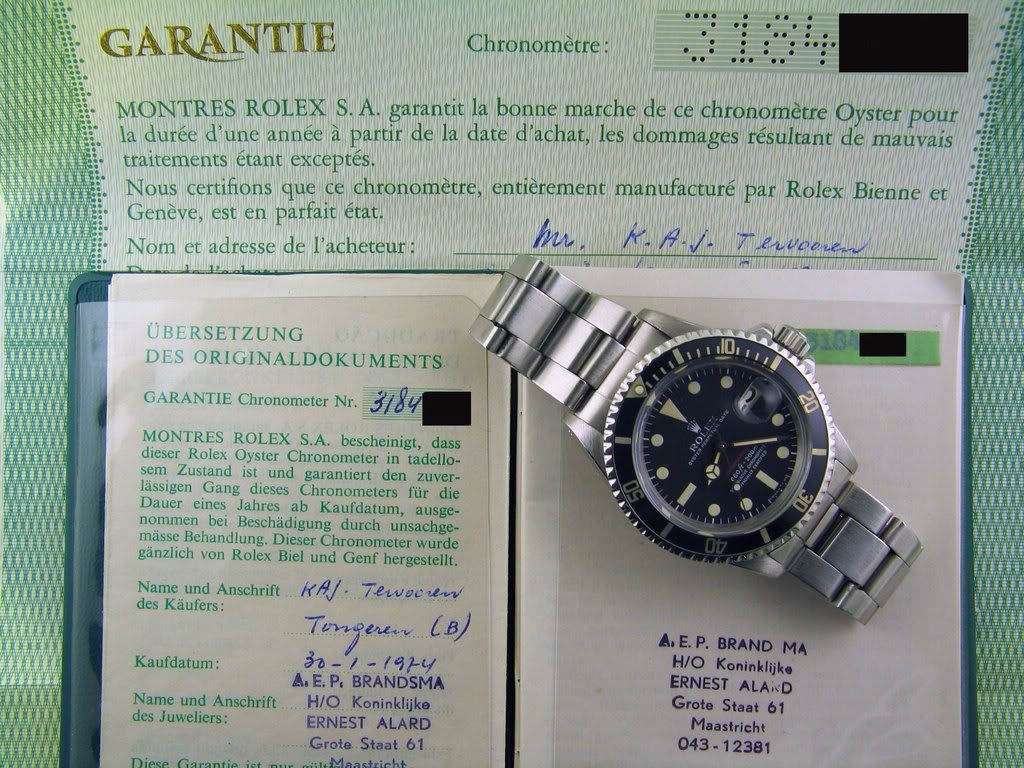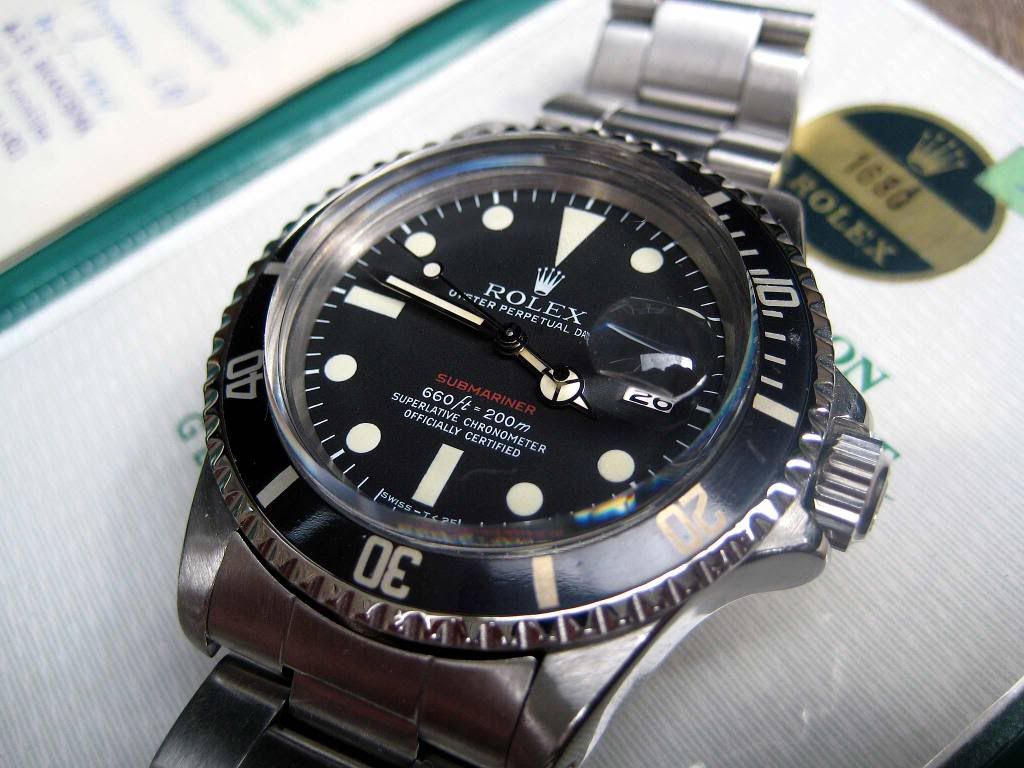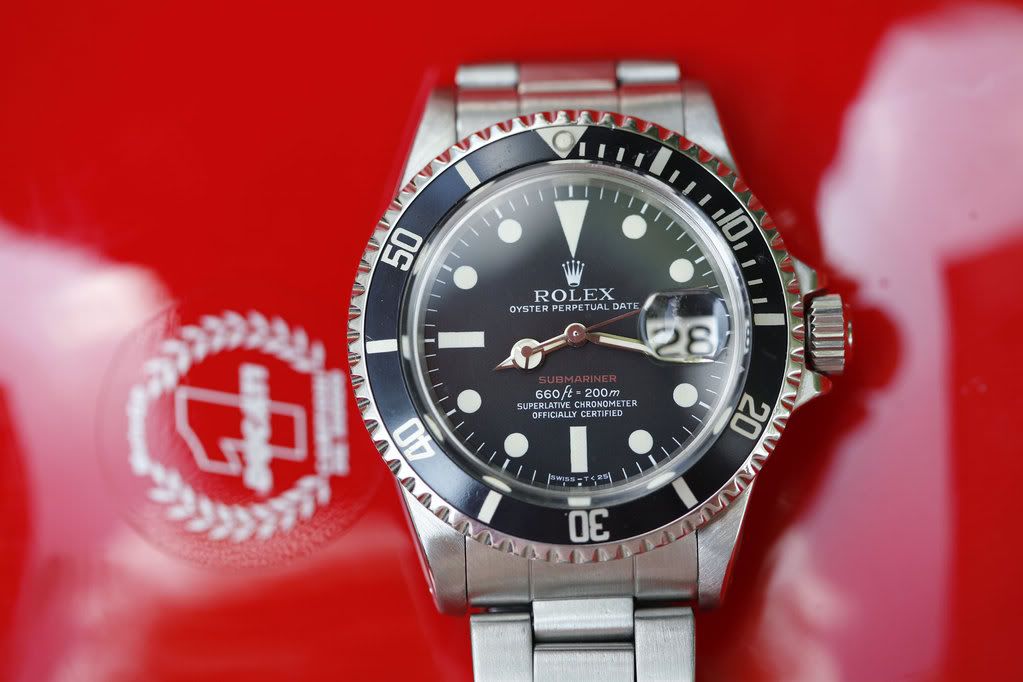 and last one is like we started, with closed 6's but now with Feet First...



Show yours!!!!

regards Philipp

===
For Philipp's original post in Rolex forum, please CLICK HERE
<!tag data=mapBlob>
<!tag blob=keywords>
Respond to this post
|